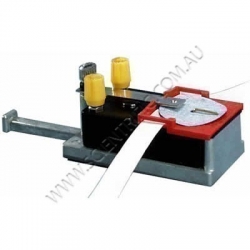 Recording Timer (Ticker Timer) also showing fitted carbon disc and paper tape.


Enlarge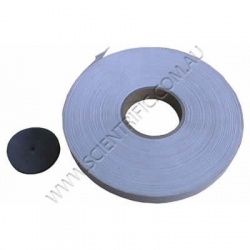 Spare carbon disks and paper roll (PA2670-007 Carbon Discs and PA2670-006 Paper Roll).


Enlarge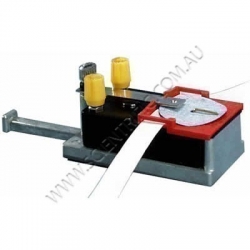 Recording Timer (Ticker Timer) also showing fitted carbon disc and paper tape.


Enlarge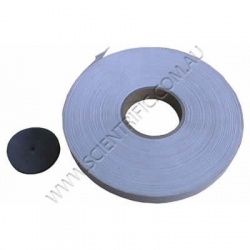 Spare carbon disks and paper roll (PA2670-007 Carbon Discs and PA2670-006 Paper Roll).


Enlarge
IEC Recording Timer and Kit 8 to 12V AC 50 Dots
Order code: LB2670-001
| Purchase QTY: (Each) | 1+ | 5+ | 10+ | | |
| --- | --- | --- | --- | --- | --- |
| Scientrific's price | $73.00 | $73.00 | $73.00 | | |
| Educational special | $66.00 | $64.00 | $62.00 | | |
Note: Prices do NOT include GST or freight
IEC RECORDING TIMER KIT 8-12V AC 50 DOTS/SEC
The IEC recording timer is almost indestructible with a heavy diecast base and rubber feet that allow the device to vibrate at 50Hz without the need to clamp it to the bench. An extension rod from the base can be clamped to a retort stand to use the timer for 'falling' experiments.

A moving object will drag the long narrow strip of paper tape under a carbon paper disc and the vibrating hammer. Velocity of the moving object can be calculated from the rate of hammering and the distance between the dots made on the paper tape.

Included:
• Recording timer with hammer and platform
• 30m roll white paper tape PA2670-005
• 25 carbon paper discs PA2670-007

Also available separately are:
PA2670-006 longer 180m x 16mm wide paper rolls and PA2670-008 packs of 100 carbon discs.
NOTE: This is a genuine IEC product
We believe in supporting Australian industry and only sell genuine IEC products, we do NOT sell imported clones of IEC products.
---
Dimensions
Product size: 60x60x175mm (WHD)
Weight: 650g

Last edited 19th Oct 2021
&nbsp
Similar Products:
From
LB2671-005 - IEC Recording Timer DC 12V Electronic 25/50Hz Frequency

$116.00

PA2670-006 - IEC Recording Timer Paper Roll White Large 180m

$8.90

PA2670-005 - IEC Recording Timer Paper Roll White Small 30m

$2.25

PA2670-007 - IEC Recording Timer Carbon Disc Pack of 25

$3.20

PA2670-008 - IEC Recording Timer Carbon Disc Pack of 100

$10.20

PA2670-009 - IEC Recording Timer Platform and Pins

$6.40

PA2670-010 - IEC Recording Timer Pins Only

$2.60
Note: Prices do NOT include GST or freight