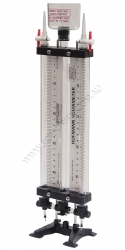 Enlarge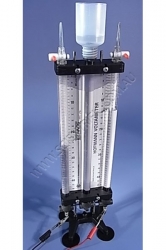 Enlarge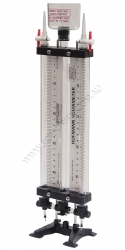 Enlarge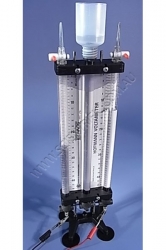 Enlarge
Hofmann Voltameter - Acrylic with Platinum Electrodes
Order code: SC7312
HOFFMANN VOLTAMETER
A quality Australian made Hoffmann's Voltameter designed to overcome the problems associated with traditional glass voltameters like broken glassware, leaking rubber stoppers and electrodes.

The platinum electrodes are made from platinum wire and are far more durable than foil types.

The voltameter Includes an easily removed stand which allows the Voltameter to be stored in a drawer.

We stopped selling glass Voltameters as they were so badly made and unreliable. We are more than happy to recommend this product.
Last edited 24th Aug 2023
&nbsp
Accessories / Spare Parts:
From
SC7091 - Hofmann Voltameter Electrodes Platinum Pair

$92.00

SC7092 - Hofmann Voltameter Electrodes Carbon Pair

$15.00
Note: Prices do NOT include GST or freight