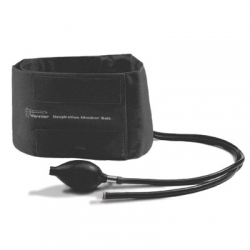 Enlarge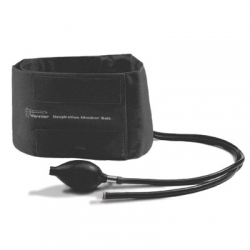 Enlarge
Vernier Respiration Monitor Belt (requires GPS-BTA)
Order code: RMB

VERNIER RESPIRATION MONITOR BELT
Vernier's Respiration Monitor Belt is used with the Vernier Gas Pressure Sensor to measure human respiration. Simply strap the belt around the chest, pump air into the belt with the hand bulb and monitor the pressure associated with the expansion and contraction of the chest during breathing.

Requires the GPS-BTA Vernier Gas Pressure Sensor

The Vernier Respiration Monitor Belt will require a compatible interface and software.
Educational use only:
Vernier and Kidwind products are designed for educational use. They are not appropriate for industrial, medical or commercial applications. Details
---
Warranty
Warranty: 5 years

---

Dimensions

Package size (HxWxD): 51 x 159 x 216mm
Packed weight: 300g

Last edited 19th May 2022

This product is used in teaching these Australian Curriculum codes:

ACSSU175 - Biological Sciences - Organ Systems - Multi-cellular organisms rely on coordinated and interdependent internal systems to respond to changes to their environment

Click a curriculum code to see other products that relate.
&nbsp

Essential items - The following items are required:
From
GPS-BTA - Vernier Gas Pressure Sensor

$209.00

&nbsp
Works with:
From
LABQ2 - Vernier LabQuest 2 Data Logger and Interface

$835.00

LQ-MINI - Vernier LabQuest Mini Data Logger Interface

$398.00

LQ-STREAM - Vernier LabQuest Stream Wireless Data Logger

$610.00

LP - Vernier Logger Pro 3 Data Logging Software

$666.00

GO-LINK - Vernier Go!Link Data Logger Interface with Logger Lite Software

$167.00

&nbsp
Similar Products:
From
GDX-RB - Vernier Go Direct Respiration Belt

$253.00

HGH-BTA - Vernier Hand-Grip Heart Rate Monitor

$287.00

HD-BTA - Vernier Hand Dynamometer

$276.00
Note: Prices do NOT include GST or freight