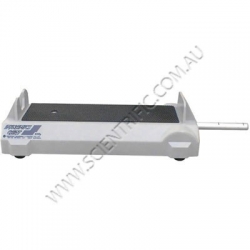 MF0945-001 sold as pairs


Enlarge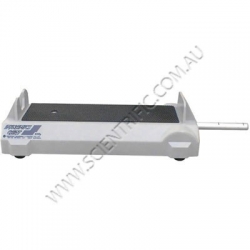 MF0945-001 sold as pairs


Enlarge
IEC Collision Trolley Dynamics Cart - Pair
Order code: MF0945-001

| Purchase QTY: (Pack of 2) | 1+ | | | | |
| --- | --- | --- | --- | --- | --- |
| Base price | $140.00 | | | | |
| Scientrific's price | $137.00 | | | | |
Note: Prices do NOT include GST or freight
IEC DYNAMICS CART PAIR
Precision quality IEC Dynamics Carts are designed and manufactured in Australia for experiments in impulse, momentum, velocity, acceleration, friction, energy and work. The anti-twist rigid body made from durable strong ABS has very low friction inboard wheels widely spaced for stability.
Each cart has an accurate total mass of 600g.

The IEC Dynamics Cart can be loaded with bricks or other weights to change its mass.
Two or three carts can be stacked.
A cart can be towed along with cords or with rubber bands to simulate constant forces being applied.
Velcro pads lock two carts together after an inelastic collision.

Supplied as pairs, each cart has the full pin firing facility with an included safety catch that locks the firing shaft to make firing impossible. This IEC invention greatly raises the safety level when using carts.

IEC dynamics carts have been sent overseas for absolutely exact visual copying but our genuine IEC dynamics carts have the IEC hexagon logo and super free precision wheels on the underside.
NOTE: This is a genuine IEC product
We believe in supporting Australian industry and only sell genuine IEC products, we do NOT sell imported clones of IEC products.
---
Dimensions
Product size: 130x90x310mm (WHD)
Note: Per cart
Weight: 600g
Package size (HxWxD): 150 x 170 x 320mm
Packed weight: 1.36kg
Note: Includes 2 carts

This product is used in teaching these Australian Curriculum codes:

ACSSU229 - Physical Sciences - Forces and Motion - The motion of objects can be described and predicted using the laws of physics

Click a curriculum code to see other products that relate.
&nbsp
Works with:
From
PA0945-015 - IEC Collision Trolley Dynamic Cart Spare Axle

$2.80

PA0945-020 - IEC Collision Trolley/Dynamics Cart Spare Firing Assembly with Rod and Spring

$20.00

PA0945-050 - IEC Collision Trolley Dynamic Cart Spare Wheel

$7.00

PA0945-055 - IEC Collision Trolley/Cart Firing Button

$3.50

&nbsp
Similar Products:
From
MF0946-001 - IEC Collision Trolley or Dynamics Cart without Firing Pin - Pair

$103.00
Note: Prices do NOT include GST or freight