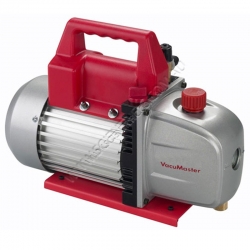 Enlarge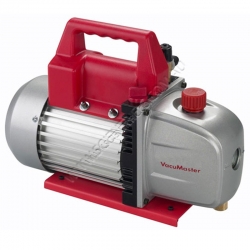 Enlarge
Vacuum Pump Electric 35 litres/minute
Order code: SC8012

Purchase QTY: (Each)
1+
Base price
$495.00
Scientrific's price
$495.00
Educational special
$395.00
Note: Prices do NOT include GST or freight
ELECTRIC VACMASTER VACUUM PUMP
This two stage pump is capable of making room temperature water boil under vacuum.

It is quiet in operation and pulls an impressive 50 micron vacuum at a fast rate of 35 litres per minute.

Portable and weighs 9kg which allows one handed lifting and carrying.
---
Warranty
Warranty: 1 year

---

Dimensions

Product size: 24x315x12mm (WHD)
Weight: 9kg

Last edited 8th Nov 2023

This product is used in teaching these Australian Curriculum codes:

ACSSU182 - Physical Sciences - Energy Transfer - Energy transfer through different mediums can be explained using wave and particle models

Click a curriculum code to see other products that relate.
&nbsp
Accessories / Spare Parts:
From
SC1045 - Vacuum Free Fall Tube

$149.00

SC8004 - Vacuum Pump Oil 940ml

$16.50

SC1048 - Vacuum Hose with Pump Attachment Fitting

$21.00

SC1041 - Brass Reducer for Vacuum Hose

$10.00

SC1040 - Vacuum Pump Shut Off Valve

$24.00

SC1043 - Vacuum Tee Valve

$41.00

SC5800 - Buzzer Piezo Siren Dustproof and Waterproof

$11.30

SC5801 - Buzzer Piezo Mini 90dB 3-16V DC Black

$4.00

SC5802 - Buzzer 4-16V DC Continuous or Pulse Screw Terminal

$10.30

&nbsp
Works with:
From
LB3900-001 - IEC Vacuum Surface Plate 200mm Diameter

$223.00
Note: Prices do NOT include GST or freight