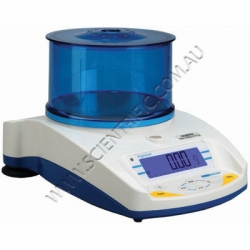 Highland Balance with draft shield.


Enlarge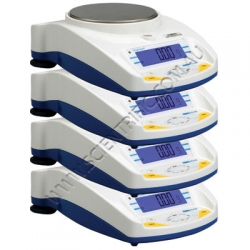 Stacked Highland Balances.


Enlarge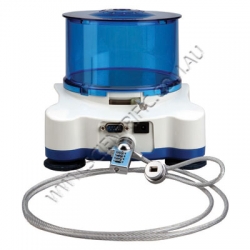 Highland Balance with Security Chain. Security Chain not included. The RS232 port can also be seen.


Enlarge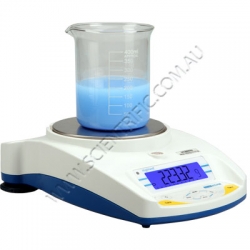 Highland Balance with beaker. Beaker not included.


Enlarge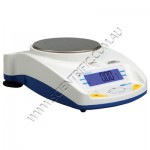 Highland Balance front view.


Enlarge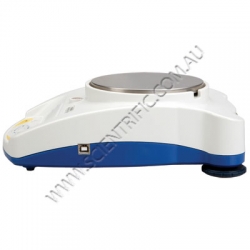 Highland Balance side view showing USB socket.


Enlarge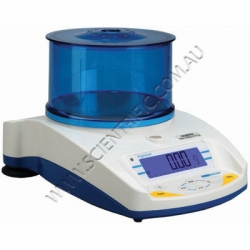 Highland Balance with draft shield.


Enlarge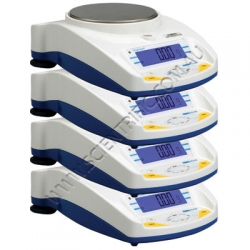 Stacked Highland Balances.


Enlarge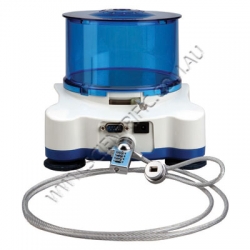 Highland Balance with Security Chain. Security Chain not included. The RS232 port can also be seen.


Enlarge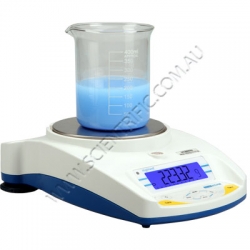 Highland Balance with beaker. Beaker not included.


Enlarge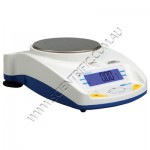 Highland Balance front view.


Enlarge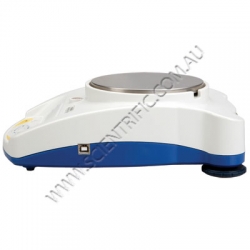 Highland Balance side view showing USB socket.


Enlarge
Adam Electronic Balance 600g x 0.01g
Order code: HCB 602H

| Purchase QTY: (Each) | 1+ | 3+ | 6+ | | |
| --- | --- | --- | --- | --- | --- |
| Base price | $603.75 | $603.75 | $603.75 | | |
| Scientrific's price | $580.00 | $580.00 | $580.00 | | |
| Educational special | $483.00 | $468.00 | $453.00 | | |
Note: Prices do NOT include GST or freight
ELECTRONIC ADAM PORTABLE PRECISION BALANCE 600g x 0.01g
A versatile, portable balance suitable for use in laboratories or the field. Includes ShockProtect™ to prevent damage from overloads up to 200kgs.

The HandiCal™ internal calibration weight provides incredibly easy calibration without the need for external calibration weights. This balance and other Highland balances are amongst the most versatile, easily used and accurate portable precision balances available today.

Specifications
• 600g capacity
• 0.01g resolution
• 120mm diameter stainless steel pan

Features
• Mains or battery operated (requires six AA batteries which are not included)
• Mains power adaptor included
* Units of Measure g / ct / lb / oz / d / dr / GN / OZt / dWt / MM / TL.T / TL.C / TL.t / N / g2
* RS-232 and USB ports
* Weigh below hook for density and specific gravity measurements
• Removable Draft Shield included
• Kensington security mounting slot
• Auto power off and low battery indicator
• Large, clear and easy to read backlit LCD
• Can be stacked on top of one another for easy moving and storage

We recommend the purchase of the protective clear plastic In-Use Cover listed under Accessories / Spares Parts below.
---
Warranty
Warranty: 2 years

Last edited 1st Mar 2022

This product is used in teaching these Australian Curriculum codes:

ACSCH039 - Chemical fundamentals - Chemical reactions - A mole is a precisely defined quantity of matter equal to Avogadro's number of particles; the mole concept and the Law of Conservation of Mass can be used to calculate the mass of reactants and products in a chemical reaction
ACSCH036 - Chemical fundamentals - Chemical reactions - All chemical reactions involve the creation of new substances and associated energy transformations, commonly observable as changes in the temperature of the surroundings and/or the emission of light
ACSCH037 - Chemical fundamentals - Chemical reactions - Endothermic and exothermic reactions can be explained in terms of the Law of Conservation of Energy and the breaking and reforming of bonds; heat energy released or absorbed can be represented in thermochemical equations

Click a curriculum code to see other products that relate.
&nbsp
Accessories / Spare Parts:
From
308232030 - In-Use Cover for Adam HCB Balance

$27.60

&nbsp
Similar Products:
From
DCT 2000 - Adam Electronic Balance 2000g x 1g

$95.00

DCT 5000 - Adam Electronic Balance 5000g x 2g

$95.00

CQT 601 - Adam Electronic Balance 600g x 0.1g

$185.00

TBB 2610S - Adam Mechanical Balance 2610g x 0.1g

$244.00

TBB 2610T - Adam Mechanical Balance 2610g x 0.1g Tare

$274.00

CQT 202 - Adam Electronic Balance 200g x 0.01g

$285.00

CQT 2601 - Adam Electronic Balance 2600g x 0.1g

$302.00

HCB 1002 - Adam Electronic Balance 1000g x 0.01g

$500.00

HCB 3001 - Adam Electronic Balance 3000g x 0.1g

$423.00

CB 1001 - Adam Electronic Balance 1000g x 0.1g

$93.00

HCB 123 - Adam Electronic Balance 120g x 0.001g

$486.00
Note: Prices do NOT include GST or freight